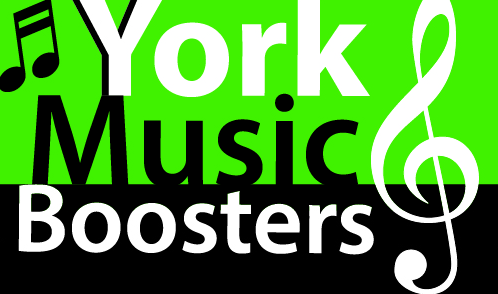 York Music Boosters are family, friends, and community members who support Performing Arts music students by:
Funding grants and scholarships
Administering individual student escrow accounts to help offset music department trip/travel costs
Managing formal uniform distribution and collection
Providing volunteer ushers for concerts
Hosting concert receptions
Providing additional funding and assistance as needed, i.e. Fine Arts Week, instrument purchases, guest musicians, etc.

All membership proceeds go toward supporting York music students participating in Band, Choir, Orchestra, Music Production and Dance.